Εταιρείες στην Ελλάδα
1. ADAMANT Composites
Η Adamant Αεροδιαστημικές Εφαρμογές ΕΠΕ είναι μια εταιρεία τεχνολογίας με δραστηριότητα στον τομέα των Προηγμένων Υλικών και Κατασκευών. Η εταιρεία ιδρύθηκε το 2012, εν μέσω μιας περιόδου έντονης οικονομικής ύφεσης, με ρίσκο που πήραν έμπειροι μηχανικοί-ερευνητές με διεθνή εμπειρία και τεχνογνωσία στον τομέα της νάνο-τεχνολογίας, επεξεργασίας σύνθετων και πολυμερικών υλικών, μηχανολογικού σχεδιασμού και ανάλυσης αεροδιαστημικών συστημάτων και κατασκευών.
https://company.adamant-composites.gr/career
2. AKMON S.A.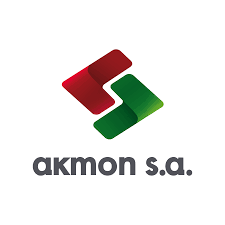 Akmon s.a is a wholly-owned Greek corporation that specializes in Defense Electronics and also acts as a representative/technical advisor to both foreign and domestic companies active in the promotion and sale of products and services to the Hellenic Armed Forces.
3. APELLA

APELLA is a privately-owned aviation Maintenance Repair & Overhaul (MRO) Organization experiencing continual growth since its inception in 1987. The company was founded by Lt. General (ret.) Sotirios Kontoyannis with the vision to support local and regional airliners in their mission to offer safe and cost-effective transportation services. Having built strong relationships with our partners as well as our clients, today APELLA serves multiple customers worldwide with an unwavering commitment to safety and quality, operating from a 2,500m² self-owned aviation maintenance repair and overhaul (MRO) facility, located less than three miles from the Athens International Airport.
https://apella.gr/index.php/careers.html
4. ATESE
Under the full name "Engineering Commercial Consulting Corporation – Private Security Services Company", ATESE is a 100% Greek interest and was established in May 1998. The company operates dynamically in:
● Defense & Security Systems,
● Consulting & High-Tech projects,
● Domestic industrial participation obligations of our customers,
● Offsets Project Management Construction in Public and Private Sector,
● Real Estate Property Management and general facilities,
● Renewable Energy Sources Sector,
● Public-Private Participation (PPP) co-financed projects.
5. EAB
Ιδρύθηκε το 1975 και κύρια αποστολή της είναι η παροχή υπηρεσιών και προϊόντων για την υποστήριξη των Ελληνικών Ενόπλων Δυνάμεων. Παράλληλα η ΕΑΒ, εφαρμόζοντας τα τελευταία χρόνια μία στρατηγική εξωστρέφειας, δημιούργησε μία διευρυμένη πελατειακή βάση και αποτελεί σήμερα αξιόπιστο συνεργάτη των διεθνώς πρωτοστατούντων εταιρειών του βιομηχανικού κλάδο της αεροναυπηγικής. Συνδυάζοντας τεχνολογίες αιχμής με πιστοποιημένες διαδικασίες παραγωγής και ένα άριστα καταρτισμένο και έμπειρο ανθρώπινο δυναμικό, η ΕΑΒ προσφέρει προϊόντα και υπηρεσίες υψηλών ποιοτικών προδιαγραφών.
Η ΕΛΛΗΝΙΚΗ ΑΕΡΟΠΟΡΙΚΗ ΒΙΟΜΗΧΑΝΙΑ Α.Ε. ανακοινώνει την πρόσληψη, με σύμβαση εργασίας ιδιωτικού δικαίου ορισμένου χρόνου, συνολικά ογδόντα (80) ατόμων για την υλοποίηση προγραμμάτων συνδεόμενων με ξένους πελάτες και ειδικότερα για τις λειτουργικές ανάγκες των Γενικών Διευθύνσεων του Εργοστασίου της ΕΑΒ στην Τανάγρα (Σχηματάρι Βοιωτίας):
http://www.haicorp.com/el/news-el/announcements/256-announcement-20200226
6. EFA Ventures
EFA Ventures is a cutting-edge turn-key projects support provider offering a range of specialized services in industrial participation and technical advisory for the Aerospace, Defense, Security and High Technology markets. With more than 20 years of experience and a wide international network of partner companies, EFA Ventures operates on an international scale in more than 40 countries around the world. It supports its customers and partners on a turn-key basis with a broad range of services which focus on market strategy, planning, technologies and operations, logistics support, project management, international business research and advisory, as well as design and development of digital industrial services. At the same time, EFA Ventures, as part of EFA GROUP, is set on creating strategic alliances with other entities, both on a national and international scale, thereby broadening the spectrum of its activities while building its capabilities for technology, logistics support, maintenance and platform upgrade projects.
7. ELFON
ELFON LTD specializes in the manufacturing of Wiring Harnesses and Electromechanical Assemblies. The company performs subcontracting of OEM parts, and manufacturing of custom parts that require high precision and special processing. ELFON LTD also provides subcontract manufacturing for individual processes like logistics support, kitting, and LASER marking of wire.
http://www.elfon.gr/about-us/career-opportunities
8. INTRACOM Defense
Greece's leading electronics, communications, and hybrid power systems provider in the defense and security areas. Focusing primarily on the armament programs of Greek and foreign defense ministries and NATO. Achieved course and experience in Greece and abroad since 1992. Participates in a series of international defense and security systems development and production programs. Co-production in collaboration with leading international manufacturers in the defense and security fields. High level and experienced personnel. Scientific Staff 54%. Significant international activity: 99% exports of annual turnover of last years, sales in Cyprus, Finland, France, Germany, Indonesia, Lithuania, Luxemburg (NSPA), Sweden, UK, and the USA. Pioneer in Research & Development investing important percentage of annual turnover. State-of-the-art research laboratories for fast development and testing of new innovative products. Modern and high-level industrial infrastructure. Strategic collaborations with major international defense and security manufacturers.
https://www.intracomdefense.com/work-with-us/job-opportunities/
9. MILTECH
Miltech Hellas S.A is a modern defense industry in the area of high technology thermal imaging systems, telecommunication accessories, aircraft harnesses, and other special-purpose electronics applications. Our company produces a wide variety of military products for demanding customers all over the world.
10. Scytalys
SCYTALYS is a leading software development and system integration company, operating internationally with its main offices in Athens and regional offices in Abu Dhabi and Singapore. The company counts more than 25 years of operation in the Defence and Security sectors, where it specializes in the specification, design, development, integration, installation, testing, and follow-on support of:
● Tactical Data Links and Interoperability Solutions
● Mission and Command & Control Systems
● Surveillance solutions
https://www.scytalys.com/career/
11. Space
H Space Hellas είναι ένας κορυφαίος System Integrator και Value Added Solutions Provider στο χώρο των τηλεπικοινωνιών, της πληροφορικής και της ασφάλειας. Μελετά, σχεδιάζει, προμηθεύει, εγκαθιστά, υποστηρίζει και συντηρεί ολοκληρωμένες λύσεις πιστοποιημένες σύμφωνα με το πρότυπο διασφάλισης ποιότητας ISO 9001:2015. Επίσης, η πιστοποίηση της Space Hellas κατά ISO/IEC 27001:2013, εξασφαλίζει ότι στις διαδικασίες της εμπεριέχονται όλοι οι απαραίτητοι έλεγχοι σε θέματα εμπιστευτικότητας, ακεραιότητας και διαθεσιμότητας της πληροφορίας για να προστατεύουν τα δεδομένα και τους εμπλεκόμενους πόρους σε κάθε εμπορική δραστηριότητα.
https://www.space.gr/pages.php?langID=1&pageID=17
12. SAS
Spirit World Group established its unmanned systems technology subsidiary Spirit Aeronautical Systems Ltd., (SAS) in July 2020. The rationale behind this decision was the realization of the ever increasing potential and dynamics in the global and domestic market for unmanned systems and their applications, which reach almost every aspect of modern industry and trade.
https://www.sas-tech.gr/careers/